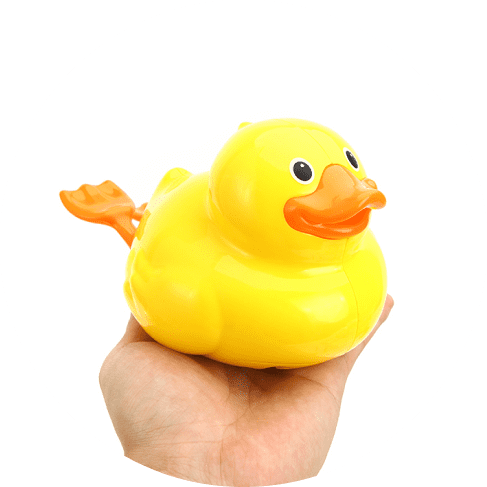 A yellow duck bathing toy
Bathing toys are an irreplaceable aid when it comes to bathing kids. It's either a trusty friend for them or help for the parents (because some kids can be difficult to bathe). Either way, it makes bathing much easier and much more fun for everyone. Check the new bathing duck!
A bathing buddy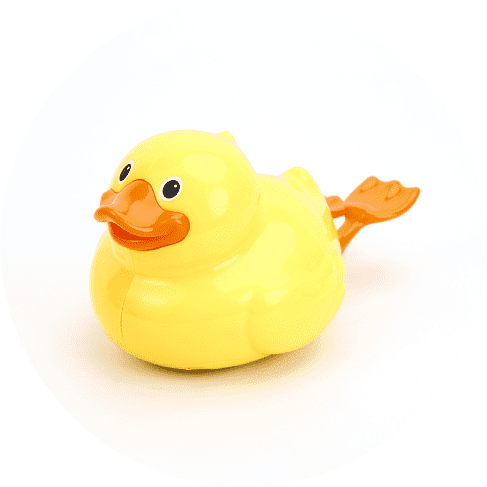 Fun and realistic
You can put 2 AA batteries in the toy so the duck's feet will move. It will make it swim around the bath like a real duck! It will excite any kid.
It's 100% safe
Even though it has batteries in it, it's secure thanks to the sturdy screws and thick plastic. No water can get inside of it! Your baby will be perfectly fine.
Magic duck
This duck will be a great thing for any family and any kid. It's bright, colorful, attractive, and it moves! No one can turn a blind eye to such a cutie. Make bathing a fun and exciting event that your kid will look forward to! No more tears, bouncing around, and tantrums. Only laughs, splashes, and cleanliness!